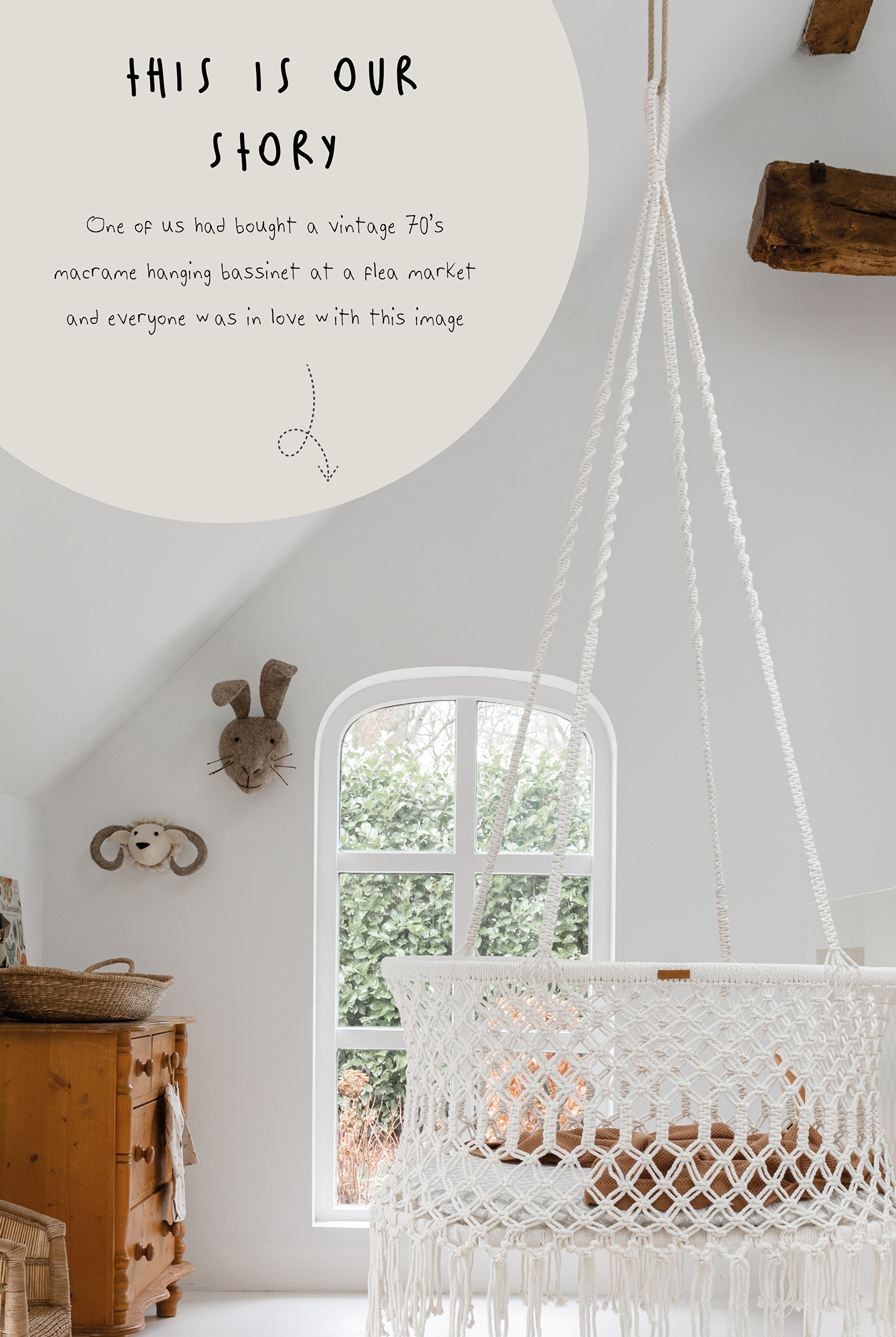 ---
---
The concept of Rock that Label came to life in 2015 durig a sunday afternoon get-together at the kitchen table. 
One of us had bought a vintage 70's macrame hanging bassinet for her baby at a flea market and everyone was in love with this image of a beautyful hanging bassinet with a little baby sleeping peacefully and safe. 
After dreaming together and imagining how wonderful it would be to create a more contemporary version of the macrame bassinet, we transformed our idea into Rock that Label. After researching this ancient rope knotting technique we came up with a new Bohemian design for the Rock that Label hanging bassinet and had a tiny stock made. 
Eversince sale took flight and newborn babies all over the world are being cradles in them for the first months of their lives. Although the initial design is slightly modifid and the matress in them is so much better, the bassinets are still handmade, fair and square, by very dedicated people in India.
Now 5 years later we are still proud of this unique product. Even though our own children are now bigger, we are still in love with the beautiful appearance of the Rock that Label bassinet! We hope you get the same feeling when you have it in your own home!