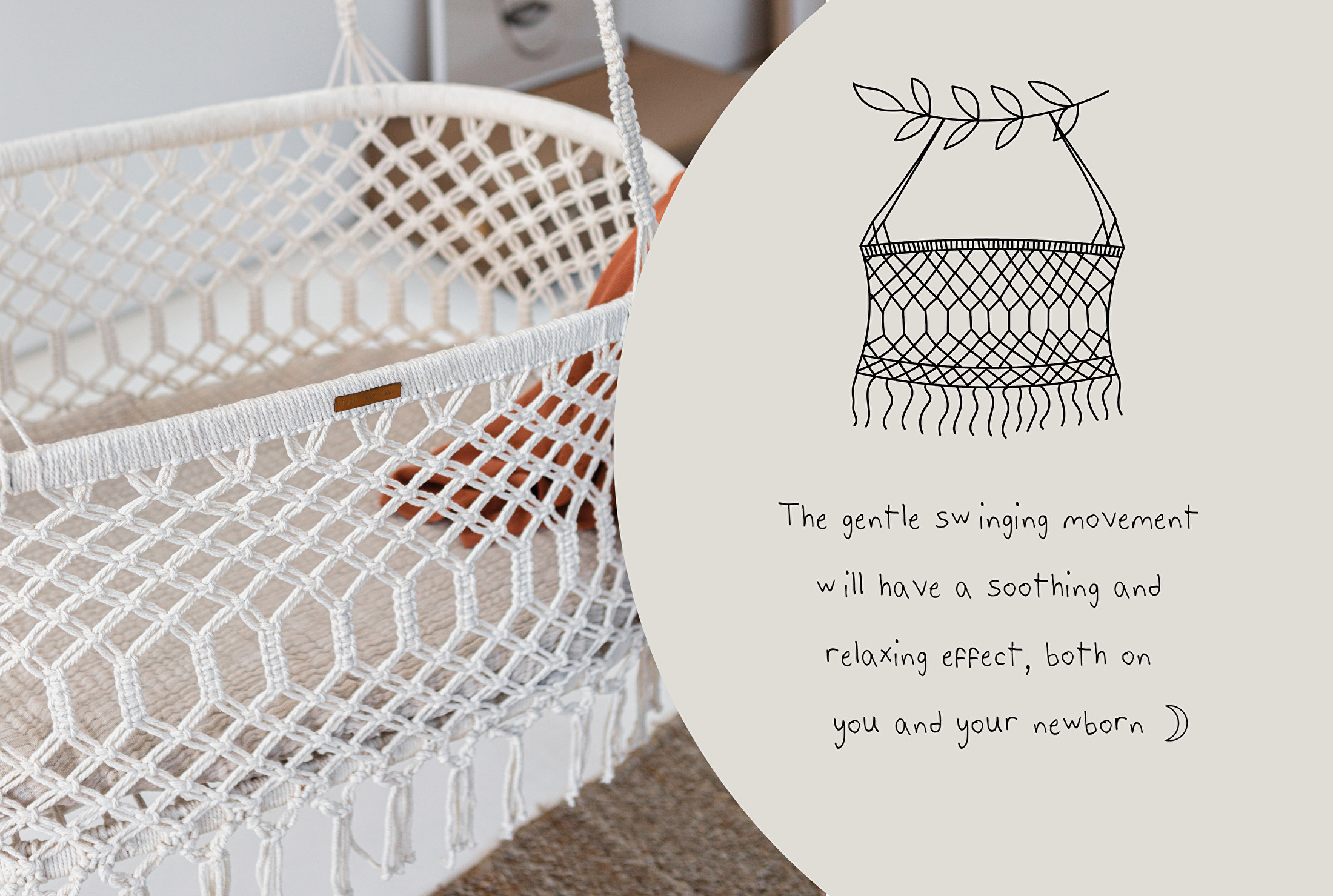 ---
---
Our bassinet will cradle your baby comfy and safe during the first couple of months. The open knotted pattern will allow you to see your baby from pretty much anywhere in the room.
You can use the bassinet for several months after your baby is born. It can hold a maximum weight of 20 kilogram. We strongly recommend to refrain from using the hanging bassinet as soon as your baby is able to roll over or pull itself up.
The knotted ropes attached to the bassinet are 60 inches / 1.5 meters long. We recommend mounting a heavy duty hook into one of the beams in your ceiling to hang it from. Concrete ceilings will require drilling a hole and use of a plug to mount the hook. To position the bassinet at a lower level, attach a metal chain or sturdy rope to cover the additional distance to the ceiling. When you have any doubt at all about correctly mounting this bassinet, please consult a professional in your neighbourhood!
---
We used the 'Rock that Label' hanging bassinet for our own newborn and are convinced that, when correctly mounted and used responsably, it is absolutely safe to cradle your baby in.
---
Use of the hanging bassinet is allways at your own risk and responsability!
If you have any more questions, do not hesitate to mail us or go to our website!
www.rockthatlabel.com